Robin Williams Standup Surprise!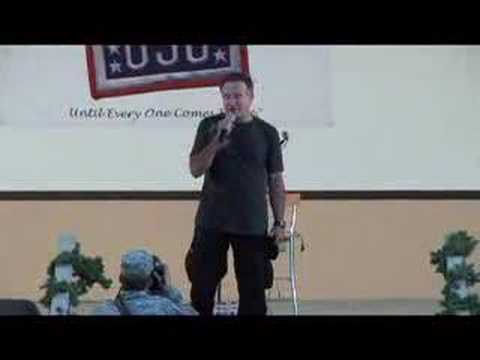 What could cause an entire platoon of soldiers in Kuwait watching a Robin Williams standup performance suddenly stop laughing and turn their backs to the comedian? He was sure surprised but was very pro about it...cool video below!
WARNING - a bit of typical Robin Williams adult language here.